Needle Tapping Therapy to Lower Blood Pressure

Therapists use a hammer like tool to prick the skin gently, which aims at promoting qi (vital energy) activity in the meridians and regulating organs functioning. The tool that inlaid with needles on the surface is called plum-blossom needle or seven-star needle traditionally. It should be applied based on individual's condition, age and disease type; the tapping force in usually resulted in localized redness but no bleeding, and a mild painful effect.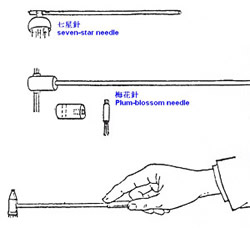 Plum-blossom needle and seven-star needle used in Chinese medicine
For hypertension management, therapists usually tap along the bladder meridian that between the neck and lumber section, and also tap on points like mastoid process, tai yang (Ex-Hn5), ren ying (St 9), xue hai (Sp 10), san yin jiao (Sp 6), nei guan (Pc 6). Before the process, clean and sterilize the local skin surface and the tool to prevent infection. Apply daily and tap for 5 minutes each time, ten times as a course.
Do NOT tap on the areas with skin lesions.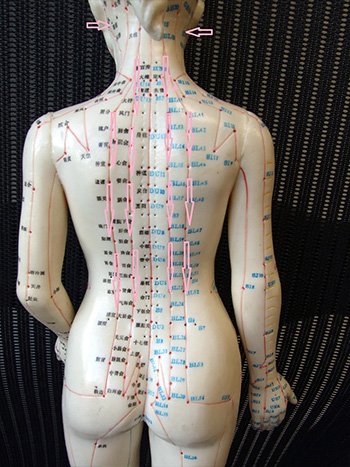 1. Needle tapping locations for hypertension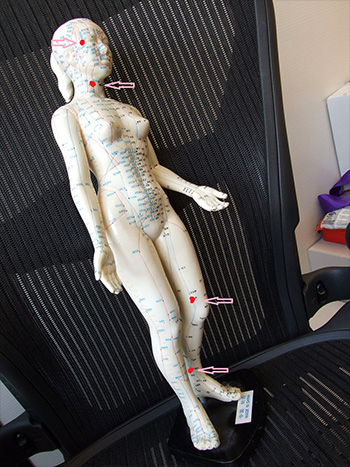 2. Needle tapping locations for hypertension